Download Wap Sender Pro V10.7 on Codecanyon
Download Wap Sender Pro V10.7. This App releases on Thursday 29th July 2021 By The author routing on Codecanyon. It's uses with bulk whatsapp,business Whatsapp,whatsapp,whatsapp api,whatsapp business,whatsapp filter,whatsapp marketing,whatsapp sender,whatsapp tool.

Item Title: Wap Sender Pro V10.7
Category: apps/windows
Price: $169
Author: routing
Published Date: Thursday 29th July 2021 07:35:20 PM

More Info / DownloadLive Demo

WA Sender Pro ✅ Send Unlimited Messages.
The Only All in One Wa Marketing Software
With 12 Months License, Support and Future Updates for Free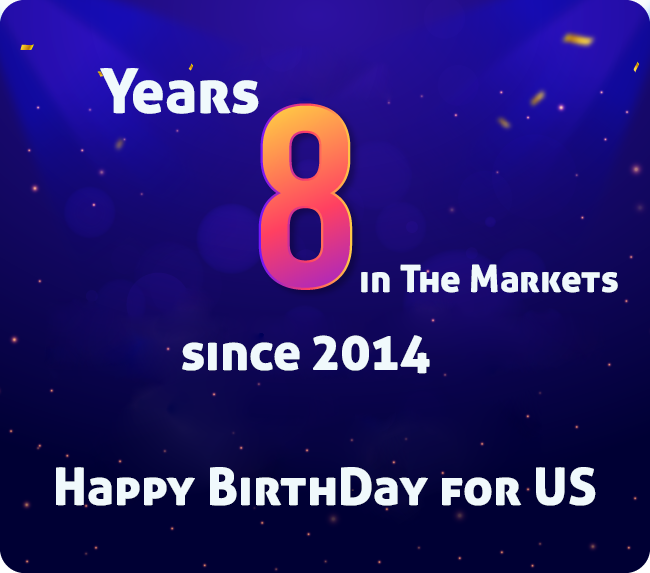 Software Features:

Sending Options:
Send bulk messages to Contacts
Bulk messages To Groups.
Send Hundreds of Messages with 1 Sender Only.
Stop, Pause, And Resume Options.
Sender / Channels:
Add unlimited Senders ( channels )
Auto Random Between senders while Sending
warm-up channels option ( Cloud Chat )
Messaging:
Send all types of message (Text / Image / Video / Audio / Location / Links)
Auto restore Last messages and images in latest campaign
Blocking Defenders :
Control Sending Speed and Delay time between Messages
Friendly channel option to keep channel sending for a long time.
Chat to cloud option to decrease blocking channel/s.
Numbers Extraction:
Auto Extract Groups Members
Save extracted Numbers to Text or to the software Main sending Menu.
Generate a list of numbers for any country
Filter:
Filter Whatsapp Numbers.
Use phone or emulator.
Groups Options:
Search Whatsapp groups with Keyword.
Auto Joining Whatsapp groups.
Extract Contacts from Whatsapp Groups.
Extract groups details and links.
Send messages to groups members.
Inboxing and Auto reply:
Inbox Feature ( Read the Client's reply ).
Auto Reply Incoming Messages.
Many More Options:
Global Reach: Reach your customers in any country, worldwide.
Inbox Feature: Receive any client reply to your campaign as it is on your phone.
Sender Name and Avatar 'Logo': Control Sender name and Logo simply.
Reports:
Life Report in software.
Autosave Reports. Excel files.
Export Reports to CSV ' excel' or Text.
Help and Useful Links:
Watch Video Presentation
User Guide
Presale Questions – Ask us any Questions
✅ NOTE Before Purchasing: Software Comes with a 12 Months License and Support.

You can Request alifetime License instead of the Annual License, Please contact.
No source code; Ready software for installation and sending.
for special inquire please contacts us.
More Info / DownloadLive Demo
#Wap #Sender #Pro #V107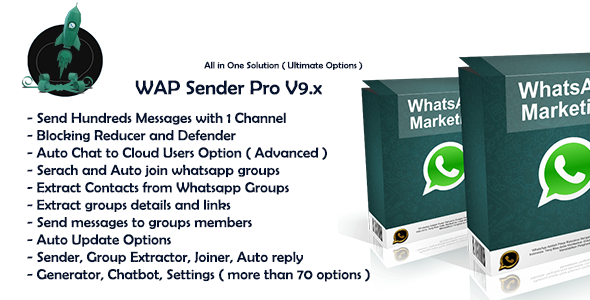 Download Wap Sender Pro V10.7 on Codecanyon